Take a closer look at the Clone X x Takashi Murakami collection and you'll find out why everyone wants to buy this NFT
Table of Contents
RTFKT Studios Overview
RTFKT Studios was launched in January 2020 by a trio of people with technology experience in the entertainment industry. They found early success by partnering with artists like Fewocious on a hybrid NFT digital/physical drop that earned $3.1 million in March 2021.
Unlike some fashion houses which have launched NFTs and digital offerings, RTKFT's NFTs are on the blockchain. This enables true proof of ownership and authenticity, something that the physical fashion world has challenges with. In addition to that, it unlocks ongoing royalties for designers and artists.
This is what set RTKFT Studios apart from other Web3 fashion brands, and likely what drew Nike's attention. On December 13, 2021, Nike announced the acquisition of RTKFT Studios. This sent the values of RTFKT NFTs higher than ever, as many speculated about the value that would be added due to this news.
What is CloneX?
CloneX is a collection of 20,000 XNUMXD characters generated by algorithms designed for metaverse interaction that has been launched on the blockchain Ethereum. RTFKT, pronounced as 'artefact', which backs the project, is an NFT digital studio that became famous for its NFT sneakers that have won fans around the world, including the giant Nike.
There are eight "DNA types" for 20,000 clones, each with varying degrees of rarity. Half of the clones are humans and robots make up about 30% of the total Clone supply. CloneX includes angels and demons (about 8.75% each), reptiles (1.25%), undeads (0.6%) and Murakamis (~0.5%), while the rarest are aliens (less than 0.15%).
Each DNA type comes with unique variants, where about 15% of all Clones have "Murakami Drip Traits. The opportunity is made for Clone holders to further personalize their avatars. They can access 3D files so that they can customize attributes to make changes which better express them.
The secondary market royalty of clones is 5%, and it come with two licenses: Clones without Murakami Drip traits, which can be freely commercialized up to a value of $1,000,000, and Clones with Murakami Drip traits, which currently don't come with a commercial license. It is worth noting that all Clones have their very own Space Pod, an airdrop that the community is very excited about according to CloneX NFT collection Discord and Twitter.
The background story
This project narrates a story that is driven by three extraterrestrials located in Draco galaxy and is known as orbitar. It aims to clone human characteristics and behaviors and evolve human into a more complex being! This advanced civilization includes no humans but their digital clones or avatars. Their mission is to explore the galaxy and find new habitats.
The project also plans to transfer all human consciousness into advanced clone forms to create the ultimate Metaverse. RTFKT uses NFTs, Blockchain authentication, augmented reality and the latest in-game engines to create one-of-a-kind sneakers and digital artifacts to do it. The project started with sneakers as a cultural collectible which led to fashion such as Metajacket and other Decentraland wearables. Then, RTFKT created Forging events, where NFTs can be used to get unique physical sneakers or other items. The process ends with avatars; the virtual world is not restricted by any barriers of real world, therefore, people can create fashion pieces and wear them as their identity in the Metaverse. The Metaverse seems to make an evolution from playing video games to living in a virtual world where users can collect digital items, make friends, and cause a real shift of power toward the creators.
The roadmap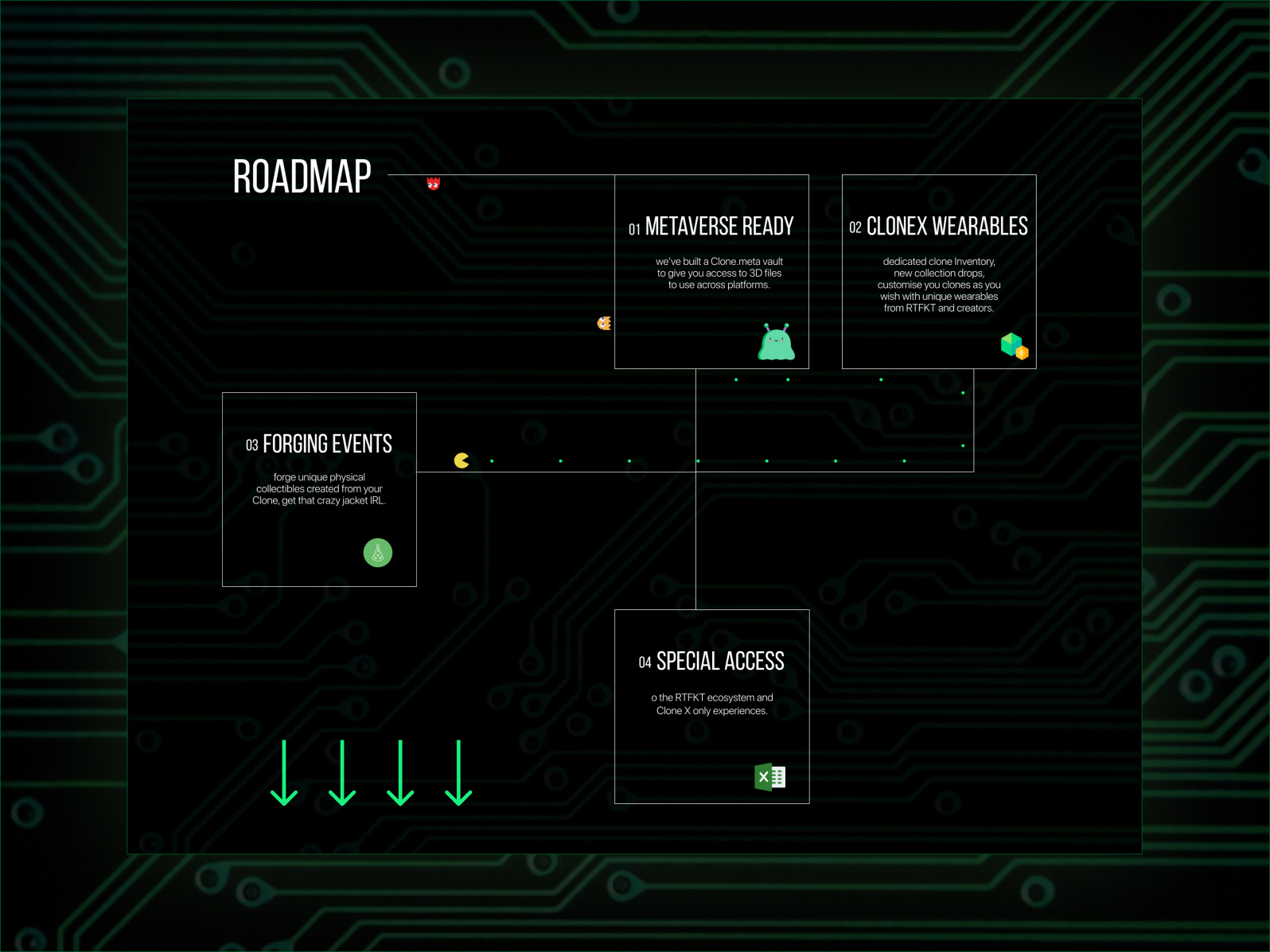 This road map primarily aims to make the Metaverse readily available for its users to engage in real-world stimulation while they are active in the Metaverse. Using the 3D file available in the Metaverse, that can be used on a variety of platforms, users are free to dress their favorite clone as they wish and, even more interesting, personalize it to their best abilities. CloneX further announced that they are introducing a new clothing brand in the near future. The ecosystem provides CloneX with the ability to directly access a world-class ecosystem and learn from it. In addition to virtual collectibles, there also the opportunity to purchase real-world collectibles through the game.
Due to the wide popularity on the clones worldwide, the company comes up with a strong social media presence. NFT collectors were the ones to mostly enjoy the launch of CloneX. Anyone was able to purchase their non-fungible token (NFTs) clones.
The brand
CloneX is the exciting new project developed by RTKFT and the ecosystem they envision their creators provide. CloneX has already paved the way for fans of fashion, collectibles, and the RTKFT brand to join their world if they own a clone. The partnerships and cooperation among RTKFT, Murakami and Daz 3D guarantee the promise that 3D, digital, and fashion are more than a fantasy. Accordingly, RTKFT's vision of community and collaboration also suggests the wide spread utility that ends to the Metaverse..
The magic of Takashi Murakami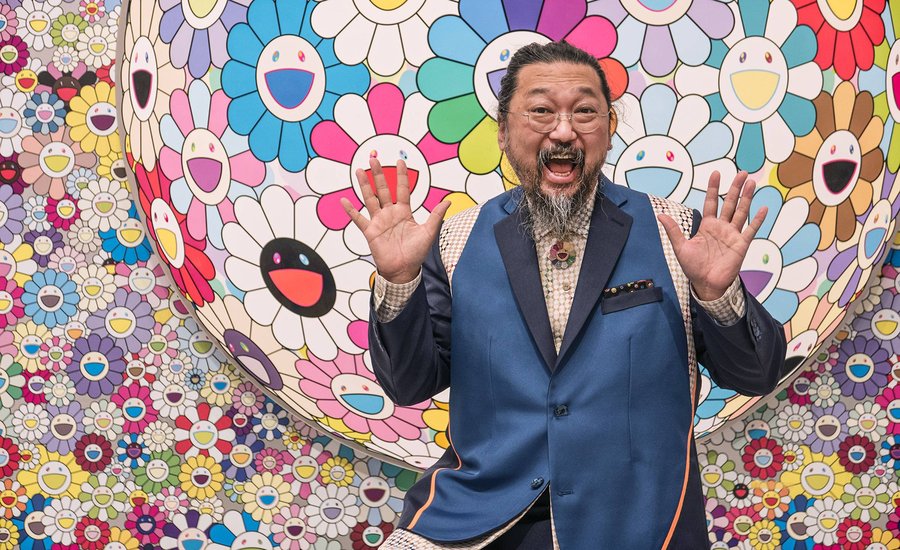 Murakami lent his artistic touch to the collection by contributing NFT body parts, including eyes, clothing, helmets, mouths and other significant character traits. CloneX can be immediately recognized as having a 'Murakami element' due to its cartoon art, which is his signature style.
The collection was also inspired by the successful Crypto Punks collection, and the CloneX team hopes to generate rare items that can become collectibles, just like the Punks. The CloneX characters are technically called '3D manipulated models', which means that holders can use them as AR filters in games, cameras and even zoom meetings.
The first batch, comprising 10,000 2 avatars, will be available to existing RTFKT collectors in a 10,000-day pre-sale, after which the other XNUMX characters will be available to the public. Prior to collaborating with RTFKT, Murakami partnered with other world-renowned icons, including Louis Vuitton and Kanye West.
He discovered RTFKT by accident on Instagram. And from there, he was enchanted by the potential of NFT and began communicating with the company's team. Although they were separated by different backgrounds, Murakami and RTFKT shared the same passion for immersive creations.
The Japanese artist is one of the most decorated artist in the world and his physical pieces of art have been sought after by high end collectors for quite some time. His style is very distinct, loud, and colorful. You may even recognize his work from one of the most popular albums ever created, by one of the most popular musical artist today (Kanye West)
CloneX NFT collection first auction
RTFKT Studios aimed to begin the public sale of its CloneX avatars on November 29, 2021. However, the attacks on its website started which made them to postpone it to the next day.
Accordingly, CloneX started its launch by a Dutch auction. In a Dutch Auction, the price of an NFT begins at a fixed price and drops by a fixed amount on a regular basis until it reaches its lowest price, which means that minting starts with a higher price and gradually drops until the project reaches its resting price or sells out. The Dutch auction for the CloneX began with 3 Ethereum for one of the 20,000 CloneX NFTs. CloneX NFT collection sale was set to go down by 0.1 ETH every 30 minutes. This means that it would take 10 hours for the sale to reach a price of 1 ETH.
The sale resumed as promised and quickly sold out, according to a message in the team's Discord. However, many argue if an attack ever occurred since each activity in the Metaverse must match the hype.
Clone and Pod Ecosystem
The floor of the CloneX avatars is now about 6 ETH, as it is the base for many other aspects of the RTFKT NFT ecosystem, backed by Nike IP. Owners of CloneX avatars were airdropped a Space Pod, a Loot Pod, and a MNLTH — an extremely high value-add just for holding one CloneX NFT.
RTKFT has made it clear that you don't need a CloneX or Space Pod to use a Loot Pod or MNLTH, making those good entry points to the RTFKT NFT ecosystem.
Space Pods (floor: 0.39 ETH) are a virtual space which acts as a gallery to show off and customize your NFTs. Loot Pods (floor: 0.2 ETH) are an extension system which acts as additional space for your Space Pod. Finally, MNLTH (floor: 2.92 ETH) is a known collaboration with Nike — and it's a mysterious box and nobody yet knows what it will do.
RTFKT caught in controversy
Unfortunately, RTFKT also has its share of bad news, such as what happened in NFT's recent 'Dutch auction' of its CloneX collection. The Dutch auction works by starting with a high price, which is gradually reduced until someone accepts the price.
The auction was halted midway through a "hack" on its website, forcing RTFKT to change its pricing rules and place a uniform price of 2 ETH on the remaining NFTs. Previous buyers criticized this decision, saying it was unacceptable and unfair to buyers who had already spent large sums of money.
Doubts and Clarifications
While hacking incidents on NFT platforms and events seem to be the norm these days, OKHotShot, a network analyst, doesn't buy the RTFKT story. The chain analysts said that with the significant capital the project raised, which amounted to $8 million, they should have at least invested in digital protection.
OKHotShot also requested verification of the IP addresses that "attacked" NFT's collection website to determine if the company's hacking claim was true. RTFKT CTO Samuel Cardillo said they had already "identified" the IP addresses and blocked them immediately.
Nike brings RTFKT home
Rumors were spreading that Nike is very interested in venturing into the world of NFT and exploring its growing potential. On December 13, 2022, the rumors took hold when Nike bought RTFKT to explore its expertise in augmented reality, blockchain and digital assets.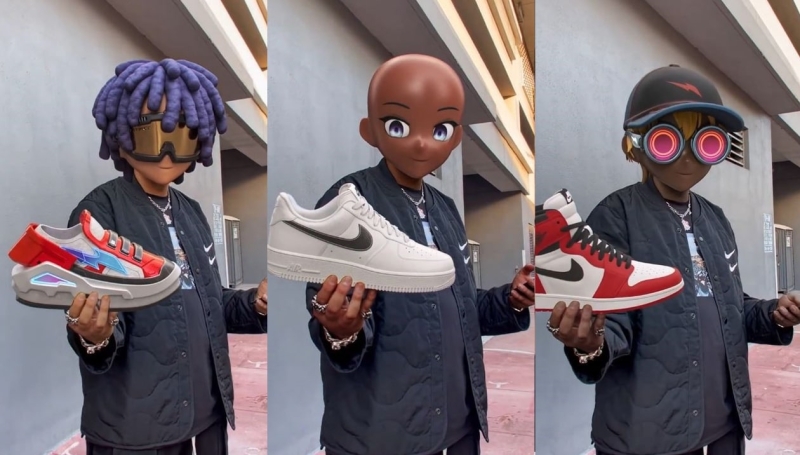 After the announcement, investors flocked to the CloneX move, expecting RTFKT-related assets to rise in price. The value of CloneX jumped dramatically, from having only 3 ETH stocks before the announcement; it increased to 6 ETH after the news.
CloneX pros and cons
There is much debate about CloneX project, mainly if it is worth investing. Many believe that the 20,000 NFTs of the project can create material for social media, video games and movies both inside and outside the Metaverse. Besides, NFT users can take the advantage of OnCyber to directly access CloneX using their NFTs. if you are not yet satisfied that CloneX is fun, remember that users may buy real-world collectibles as well as virtual collectibles through the game. All these could be done with the perfect interface on the website. However, hackers attacked the website at the time of auction.
Where to buy CloneX
CloneX is available to NFT market through usual NFT platforms, however prices are high and may cause some dissatisfaction. While you can buy a Clone directly from OpenSea, a more affordable option is to check out marketplaces such as Fractional for fractionalized Clones.
In any case, if you wish to purchase a clone, just charge your wallet with ETH before choosing your Clone. Fractional's supported wallets include Trust Wallet, Argent, and MetaMask.
Conclusion
CloneX is definitely the start to a new era for RTFKT and the very first genesis avatars developed in NFT world. The advantage is more understood when you come to the Metaverse and its influence on over future, where a Clone will definitely be a flex, and allows us to live a digital life along with the real world.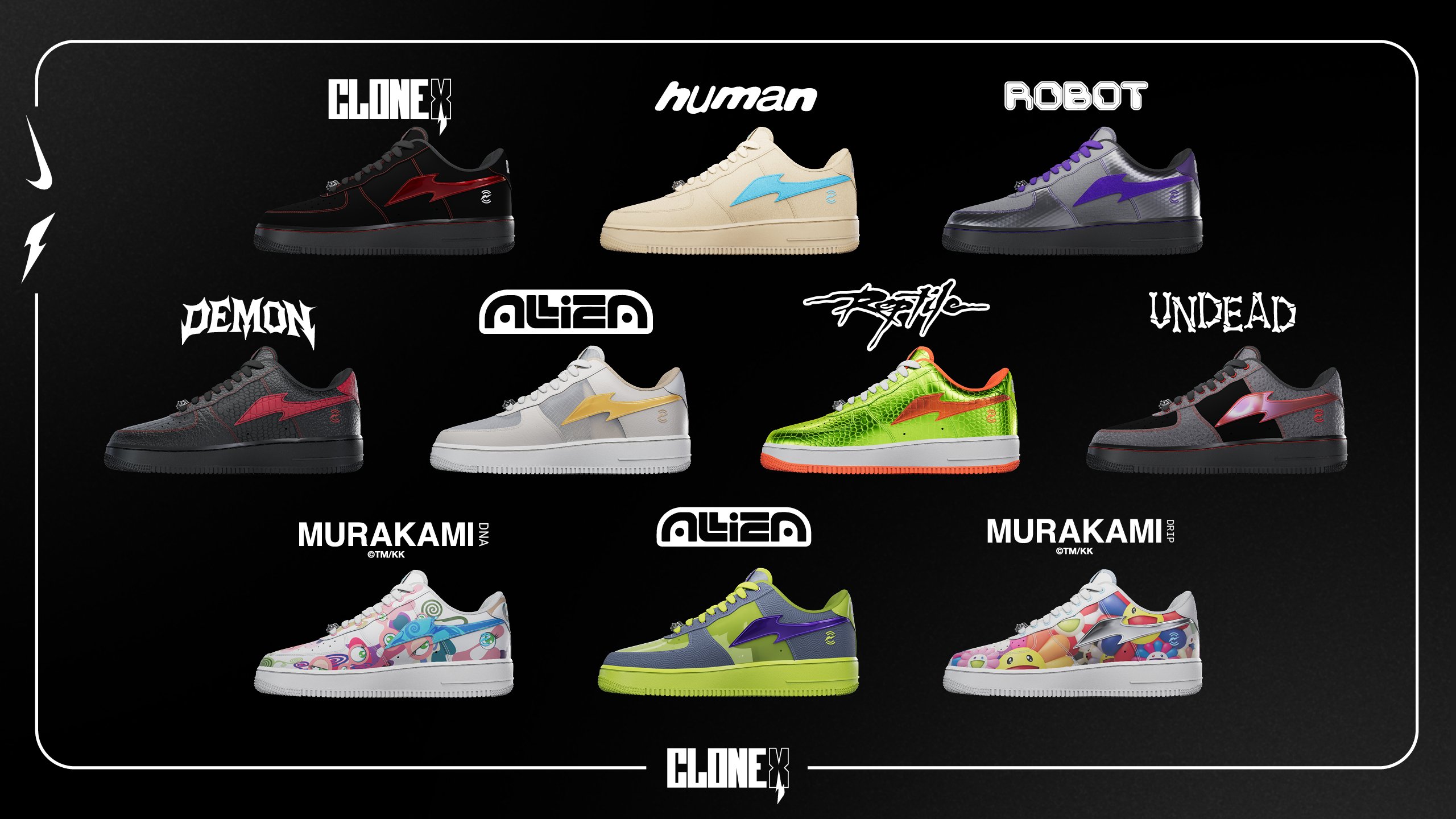 With RTFKT now under Nike's wing, it may survive the CloneX auction controversy it went through last year, but gaining the trust of its community may prove more difficult than expected. Trust has already proven to be an important asset in the NFT space, and RTFKT seems to be in more or less good shape now that it has been acquired by the world's most valuable footwear company.
Being used across multiple platforms, even more important, Metaverse ready, RTFKT's CloneX collection is one of the most anticipated NFT projects. This contributes to the creation of a thriving ecosystem in the CloneX universe. This project stands out due to its unique concept and backstory. All of these factors strongly suggest that RTFKT's project has a lot of potential and will succeed in the NFT market.