"The year is 2050. Humans are an interplanetary species and have all but abandoned the post-apocalyptic shatters of society on Earth. Cats have taken over. One crime-ridden, nondescript inner city is inhabited by a group of cats collectively known as the Gutter Cats Gang."
This is the story of the Gutter Cat Gang (GCG), an "underground web3 social club where your NFT doubles as your membership token to the Gutter Cat Gang." What originally began as a collection of 3,000 Gutter Cats has evolved into an entire ecosystem of Gutter Species that includes Rats, Pigeons, and Dogs.
Table of Contents
What Are Gutter Cat NFTs?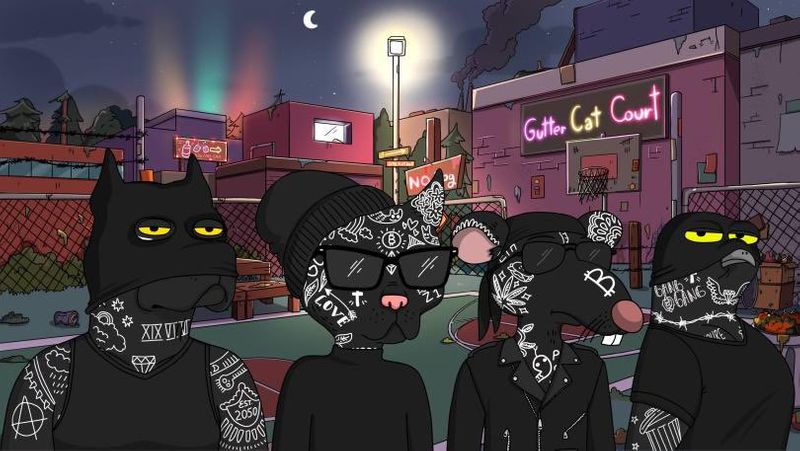 Gutter Cat Gang is a club-based NFT Collectible Project featuring 3000 cat avatars that unlock exclusive "gang" activities and perks. To clarify, the model is quite similar to the wildly popular Bored Ape Yacht Club, NFT collectibles topping the charts.
The project was launched back on June 4 with a mint price of 0.07 ETH. 3 months later, today's floor price is 6.4 ETH. The lifetime volume of the project based on OpenSea is over 24,400 ETH.
Each Gutter Cat Gang NFT acts as a membership token to the Gutter, where holders receive access to numerous perks including in-real-life (IRL) event access, Gutter Cat Gang metaverse avatars, limited-edition merchandise, and more.
Gutter Cat Companions
Upon the successful release of Gutter Cats, the team wanted to expand and allow more people to enter the Gutter Cat Gang ecosystem. To achieve this they introduced three additional collections (Gutter Rats, Gutter Dogs, and Gutter Pigeons) of 3,000 NFTs per collection.
Gutter Rats
Gutter Rats was the first addition to the Gutter Cat Gang ecosystem in July of 2021.
Every Gutter Cat holder was able to claim a Gutter Rat for free (+ gas) for each Gutter Cat that they were holding. Gutter Rats introduced new traits not seen in the original Gutter Cat collection like alien fur tattoos, robot fur, and new jerseys paying homage to some iconic athletes like Michael Jordan, Tom Brady, and Dan Marino.
Gutter Dogs & Gutter Pigeons
Following the addition of Gutter Rats, the team then proceeded to add two new species: Gutter Dogs and Gutter Pigeons.
Every pair of Gutter Cat and Gutter Rat NFTs in the same wallet allowed holders to claim a free mint pass for Species 3 or Species 4 of the Gutter Ecosystem, which at the time were not announced as to which mint pass correlated to each new species. A total of 2,500 mint passes were available for holders of both a cat and rat pair, while an additional 1,000 mint passes were reserved to purchase for 0.75 ETH for anyone who owned a Gutter Cat or Gutter Rat, and the remaining 2,500 mint passes were made available to the public via Dutch auction starting at 1.5 ETH.
Similar to the introduction of Gutter Rats, the Gutter Cat Gang team introduced more new traits that had not been seen in the Gutter Ecosystem before. Sticking to the sports jersey theme, Gutter Dogs introduced jerseys paying homage to LeBron James' time in Cleveland, Patrick Mahomes, and Sean Taylor's college days at the University of Miami.
The Gutter Pigeon collection features jerseys of Steph Curry, Ray Lewis, Larry Bird, Jamal Anderson, and more.
Gutter Cat Gang Membership Benefits
The project awards its members with a treasure trove of membership perks and benefits. The project is also making good of its promise to host exclusive events for their Gang. The first annual GutterCon, exclusively for Gutter Cat Gang NFT Holders, will be in the City of Lights. The Gutter Cat Dao promises "the most lit NFT gang membership experience on September 17 – 19" in Las Vegas City.
As promised during the launch, ownership includes creative and commercial rights as well as initiation into the Gang. Reportedly, GutterCon is the first of many exclusive perks that NFT holders can look forward to. The Gutter Cat NFT holders pampering and fun activities.
Aside from the meet-up, the team is preparing for a paintball and speed track event. For those who just want to relax, there's also a spa day and a dinner, which will definitely be a culinary experience. Gutter Cat DAO also teased that there will be a surprise event for all attendees.
Last week, the team also released exclusive merch so holders can show their Gutter Pride! The Gutter Merch Collection 1.0 are NFTs redeemable as the genesis merch bundle, consisting of a dad hat, hoodie, and tee. For 0.06 ETH, Gutter Cat and Rat NFT holders can mint and customize their bundle. They have the option to choose their preferred styles and size.
With all the progress and success of the project, it's hard to believe that it's only 3-months old. So with more time and as thhe fulfills the roadmap, we can only expect "gang, gang" news from team!

DAO
Near the end of the summer of 2021 Gutter Cat Gang announced they would be creating a DAO, which was seeded with an initial grant of $500,000 to be used on initiatives to provide additional value to the Gutter Cat Gang holders. The DAO launched in mid 2022.

House of Kibaa Partnership
Gutter Cat Gang also announced a partnership with House of Kibaa, which will be building out the Gutter in the Kibaa metaverse.
Every Gutter Cat and Gutter Species will be able to claim a fully animated, 3D, AR/VR ready avatar of their Gutter Cat, Rat, Pigeon, and Dog.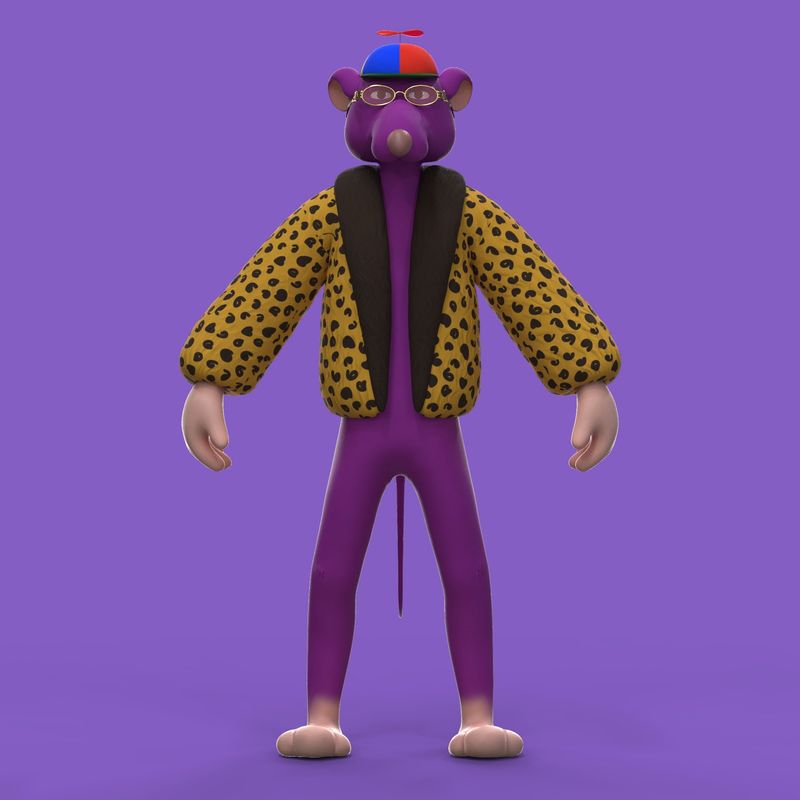 Puma Partnership
In febrary 2022, Gutter cat gang NFT showed a poster indicating a collaboration with PUMA. The NFT community can expect a drop with the brand's merchandise soon.
Simultaneously, Lazy Lion NFT also announced a partnership with PUMA. It looks like PUMA is fully into Web 3 like Adidas or NIKE. The company even changed its Twitter handle to an ENS domain.
What does the Gutter Cat Gang NFT community think about the partnership?
Positively, members welcomed the partnership wholeheartedly. Several comments such as "I've waited long enough," "super smart move," or "welcome to the family" clearly show that the Gutter Cat Gang NFT community is excited.
Gutter Kicks
2021 was capped off with the debut of a new Gutter Cat Gang collection titled "Gutter Kicks'.
Los Angeles Laker's guard Malik Monk debuted a custom Christmas theme hand-painted pair of Kobe V basketball shoes featuring Malik Monk's personal Gutter Cat. Precisely at tip-off of the Lakers' Christmas Day game, Malik Monk and the Gutter Cat Gang kicked off an auction for an NFT version of his 1/1 custom shoes, which can be viewed here.
The auction winner, along with owning the NFT, was able to receive Monk's game-worn physical shoes and a signed game-worn jersey, both signed by Malik Monk. Additionally, all proceeds from the auction were donated to charitable groups selected by the Monk's to help families in Arkansas who were hit by devastating tornadoes prior to Christmas.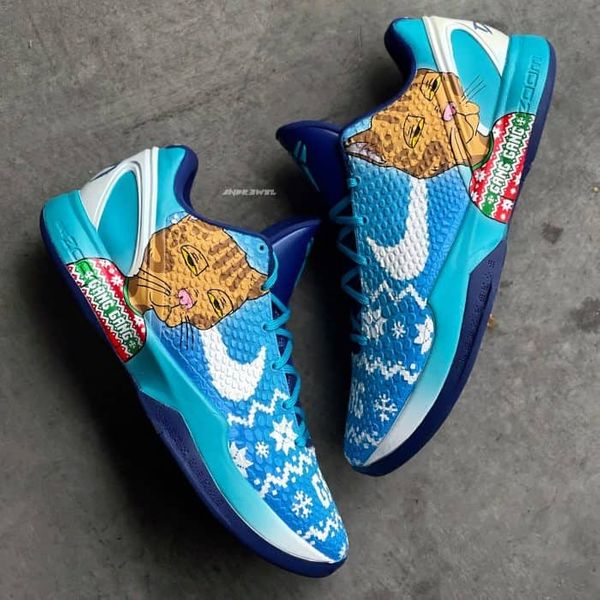 Gutter Juice / Gutter Clones
Gutter Cat Gang is a smaller overall collection than many NFT projects, with only 12,000 NFTs between Gutter Cats, Rats, Dogs, and Pigeons.
As a way to onboard new members to the Gutter Gang, Gutter Juice DNA Vials were released in early March 2022. There is a total of 28,000 Gutter Juice in circulation; 12,000 airdropped to all Gutter holders and 16,000 that were sold to the public via a Dutch auction. Each Gutter Juice represents a DNA Vial of a Cat, Rat, Pigeon, or Dog.
Holders of Gutter Juice NFTs will be able to burn their Gutter Juice to mint a Gutter Clone once the Clone Machine is activated. Gutter Juice can also be used specifically on Gutter Cats, Rats, Dogs, and Pigeons to create a Gutter Clone version of the original NFT.
There have been hints that holders will be able to upgrade either their Gutter Juices or Clones at a later date, possibly by utilizing the soon-to-be-released $GANG utility token.
$GANG Token and Gang Shop
Gutter Cat Gang recently announced that in 2022 they will be launching their own peer-to-peer marketplace for every Gutter Cat Gang ecosystem NFT titled the "Gang Shop".
The Gang Shop will be accessible through the Gutter Cat Gang website and will serve as an alternative marketplace for the GCG community to buy and sell GCG NFTs for ETH, WETH, and $GANG (the soon-to-be released Gutter Cat Gang utility token).
Along with all Gutter Cat Gang NFT collections, users will also be able to buy and sell Sandbox voxel NFT assets from their Sandbox partners, 3D assets from House of Kibaa, derivative Gutter Cat Gang NFT art, and limited edition 1-of-1 Gutter Cat Gang NFTs.
Gutter Cat Gang (GCG) opened its online, token-gated store past week (22-09-22) for all GCG holders
The store provides holders access to limited Gutter NYCity merchandise, including t-shirts, shorts, and phone cases.

P2E Game
In early 2022, Gutter Cat Gang is set to launch a new P2E (play-to-earn) game named $GANG Wars.
While many details have not been revealed yet, we do know that $GANG Wars will be a strategy-based game with heavy game theory.
$GANG Wars pits species against each other and encourages collaborative efforts both between and within each Gutter Cat Gang species (Cats, Rats, Pigeons, and Dogs). There will be time-locked staking mechanics with variable boosts based on the amount of time a Gutter Cat Gang NFT is staked.
Gutter City
After purchasing a 3×3 estate in The Sandbox Game, Gutter Cat Gang partnered with Blaze Games to bring the Gutter to life in The Sandbox Metaverse.
All four Gutter Species will receive a voxel avatar of their current Gutter Gang NFTs to be able to use in The Sandbox. Blaze Games will be building out the entirety of "Gutter City" in The Sandbox which will include locations like a basketball court, a dive bar, frog fighting, and a custom voxel car shop.
Graphic artist VoxelBlaze is in charge of creating 3D Voxel Gutter Cats. With these 3D cats, players can play as their NFT in a Sandbox – the best part? It's free for all Gutter Cat NFT holders!