As the new school year is approaching, we have chosen to tell you about the best NFT mint in September. Here is a top NFT mint for septembre to help you invest in a serene and intelligent way on the Web3.
Awesome Possums: an NFT for mental health and addiction awareness
The first NTF project to raise awareness on the subjects of mental health and addictions, Awesome Possums announces the date of its mint: it will take place on Friday, September 9. Investors will inevitably fall for this small omnivorous animal that lives mainly in Oceania, but also on the American continent.
Awesome Possums is a community of artists, entrepreneurs, collectors, investors and other talents united around common values such as o'positivity, integrity and generosity. The road foundation was created to help the herd of possums evolve and the journey promises to be rich in emotions.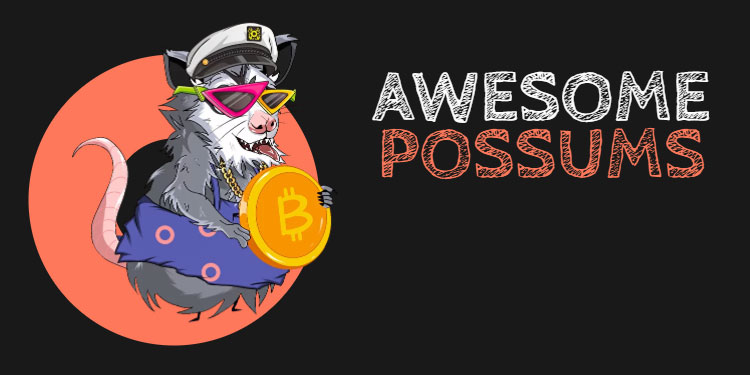 The mint will be the occasion for games, competitions and charity events to benefit organizations raising awareness about mental health and addictions. 10,000 wild-looking Awesome Possums will be released on September 9 (pre-sale on September 7), and 2,000 will be given away to those who are the fastest to adopt. Other rewards are also planned, such as vacations and tickets to targeted events.
A support group and podcast will even be created to give voice to former addicts who are now cured, so that their journey can inspire and motivate. We've heard that with possums, nothing is im-possum-ble. So will you take a chance and support this great project?
Silks: create a dynasty with this thoroughbred horse racing game
Let's change now of universe, or rather of metaverse. This, to tell you about a fantasy game that will make you doubt between reality and virtual. Tame thoroughbred horses from among 10,000 Genesis Avatars. Many of them are already sold out, so get in the race as soon as possible so you don't miss out!
Silks is also the first blockchain-based online gaming platform that can compete with the real world of thoroughbred horse racing. And there's no need to wait for the launch date, because it's already officially launched!
Choose not only your racehorse, but also create your world with your character, your own land and stables. The Silks metaverse is a vast field of fertile land reserved for the community to elect their property. With every avatar purchase, you will receive your own piece of Sky Falls Land to grow and develop your horses.
By creating your own dynasty with your own crest on Silks, you will then have access to all horse races, future mints, as well as rewards and special events online. It's time to build the stud farm you've always wanted.
3D Helado: choose from 4,444 3D "helados" with unlimited flavors and colors
For a sweet break with the flavors and colors that have always made you drool, it's this way. You won't eat ice cream the same way after the NFT 3D Helado mint. A world of ice cream opens up to you, with over 200 features and many more possible combinations imagined in 3D.
This collection available on Polygon is inspired by the 3D Paleto collection, itself made of 360 ice cream sticks with different flavors and moods, each with its own personality.
The 3D Helado mint is scheduled for Monday, August 29. And from Friday August 26th, the lists will be progressively revealed, starting with the free mint Helado list, then the whitelist mint on the 27th, the airdrop Paleto owners on the 28th, and the famous public mint on the 29th. A big weekend ahead.
By owning 3D Helado NFTs straight out of the freezer universe, you will have access to the monthly draw, as well as to Paleto NFT airdrops, in other words a chance to win free chips. A part of the funds collected (7%) will be donated to associations that fight against child hunger in the world.
Chubby Grubby: Back to childhood with a no-holds-barred diet
The salty break with unlimited calories, it's over there. If you miss eating without having to watch your figure, then this NFT should interest you. Chubby Grubby, available on Ethereum, is the artistic expression of every adult's desire to return to a childlike spirit to be able to eat again without restriction and without responsibility, like in the good old days.
As the creators say, this is not a typical project. Indeed, 50% of the commissions collected by the creators (royalties) will be redistributed directly to the token holders via AirDrops. On top of that, every 3 days, token numbers will be chosen and 50% of the commissions collected during these 3 days will be distributed to these 10 wallets. A project full of calories and calculations. But as you will see, the principle is simple. The lucky ones selected for free chips will be announced regularly on Twitter.
Mark your calendars for the launch dates: the whitelist mint will be operational on August 27 at 9am CDT, the public mint will be launched the same day at 3pm CDT, and the reveal is on August 28 at noon CDT. The redistribution of the commissions will take place on August 29th at 8pm CDT. Get ready for the feast!
So, which of these top mint's are you going to focus on?