NFTuloan News gives you an overview of the global crypto ecosystem in 5 news in short.
Japan's Legislative Council gave the green light to Justice Ministry proposals that seek to give police the ability to confiscate cryptoassets. Justice Minister Yasuhiro Harashi wants to revise the current Organized Crime Punishment Law to allow officers to confiscate cryptoassets "obtained as proceeds of crime." Agents will also have the power to confiscate funds they believe have been used for money laundering, provided the country's parliament approves the proposals later this year.
The Augusto Motta University Center (UNISUAM), a university based in the Brazilian city of Rio de Janeiro, will launch a postgraduate crypto course, with modules in blockchain, Web3 and metaverse. The six-month course is officially recognized by the Ministry of Education and UNISUAM says the "practical" course will help professionals prepare for a career in the cryptocurrency and blockchain sectors.
The famous author of the best-selling book Rich Dad Poor Dad, Robert Kiyosaki, suggested to enter the crypto ecosystem with investments now, predicting that the biggest economic downturn in the history of the world is coming. "Now is the time to get in," he expressed.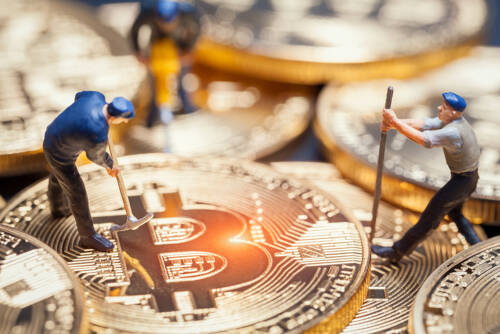 Bitcoin mining difficulty reached a new all-time high at block 753,984, rising from 30.97 billion hashes to 32.05 billion hashes. After two difficulty increases over the past month, the network's mining difficulty rose another 3.45% on September 13.
A Nansen report revealed that five entities hold 64% of the Ether staked. A key component of the upcoming merger is that miners will be replaced by stakers who pledge ETH to maintain the network. Just over 11% of total outstanding ETH is staked with 426,000 validators. Fears of a big sell-off after the merger are unwarranted, as withdrawals of ETH will only be possible six months to a year after the event and will be limited